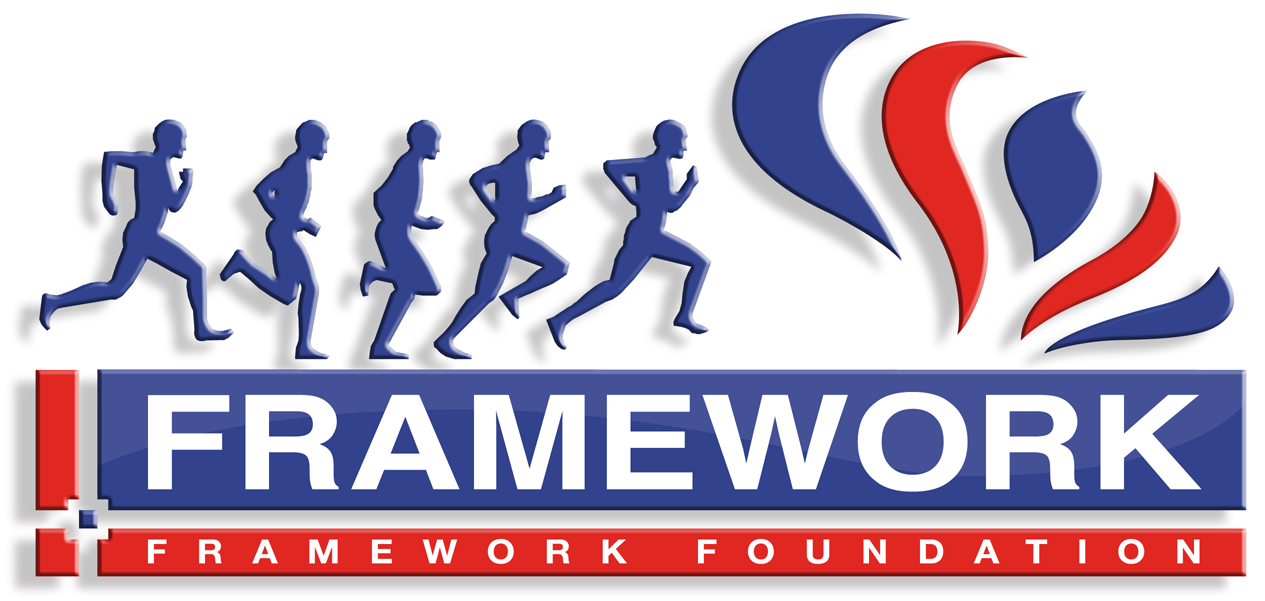 FRAMEWORK FOUNDATION
Raising Money for Teenage Cancer Trust and other worthy causes
Blog Archive
Registered Charity No. 1144338
2013
April 2013
Day 30, last day The Virgin London Marathon 2013 I did not expect to sleep much last night but with dad not there to wake me with his various sleeping noises, I thought I would get a solid sleep. No, four in our room and although a l...
25-04-2013
Day 29 20th April, Ascot to UCLH Euston Good nights sleep after a few pillows thrown at dad across the room to get him to move and stop the new loudest snore and the yawning while asleep routine which I have never heard before and wo...
21-04-2013
Day 28 19th April 2013, Devizes (was Chippenham) to Hungerford Route re planned last night to try and avoid hills! Iced through to midnight, called it a day and went to bed. Struggled to sleep due to too many thoughts about what ifs and som...
20-04-2013
Day 27 18th April, Caldecote to Cardiff General Hospital I was away this day last year and missed my visit to pay my respects to Neil Sullivan who died in a car crash 14 years ago today on his 36 birthday. Thinking of you and still h...
18-04-2013
Day 26 17th April 2013, Frome to Bristol Royal Infirmary Eventually to bed with washing done and almost dry, hottest bathroom radiator in the world! Dad and me in one room tonight, dad making the odd rhino snore following another torch windi...
17-04-2013
Day 25 16th April 2013, Southampton University Hospital To Salisbury Very nice meal last night, chicken, peas, green beans and tagliatellle, spot on. Very tired so up to the room, washing done, TV on could not believe what I was watching! Wh...
16-04-2013
Day 24 15th April 2013 Bourne College, Southbourne to Southampton FC A bit late up watching the conclusion of the Masters, good but short nights sleep, coughed a bit though and up at 6:30 feeling tired but good apart from right thigh! Hobble...
15-04-2013
Day 23 14th April Brighton Marathon Not a bad nights sleep, up at 5:45, legs very sore from yesterdays hills! Very excited about today, want to have a good run but do not want to push too hard as I have to run to Southampton tom...
15-04-2013
Day 22 13th April 2013 East Grinstead to Brighton Pier Great nights sleep after a rumbling stomach due to a bit too much to eat! Up a bit late, weather foggy, legs stiff, could have turned over and gone back to sleep. Down to breakfast, very...
14-04-2013
Day 21 12th April Wembley Stadium to Royal Marston Sutton I was right, today was tough! Up early, good nights sleep, on the laptop to do my watch downloads and everything I did not do last night. Eventually done, breakfast in my kit...
13-04-2013
Day 20 11th April Berhamsted to the Emirates Stadium Struggled to get to sleep last night, not the best nights sleep and up at 6am to start all over again. Tough getting motivated and focused after yesterday, that felt like...
13-04-2013
Day 19 10th April Letchworth to Hemel Hempstead Very hot bath last night took me too long to cool down but very nice. Up at 6:30, gentle stretch and hobble to the bath room! Slow Joel workout complete, quick shower and down to b...
10-04-2013
Day 18 9th April 2013 Bedford to Cambridge Addenbrooke's University Hospital Alarm set for 7am woke at 6am! Gentle stretch, into the bathroom, all washing done last night still soaked! Towel rail goes off when bathroom light turned off! Ligh...
09-04-2013
Day 17 8th April Daventry to Milton Keynes Heart Radio Up at 6:30 after a good night's sleep. Left thigh still sore and with a lump! Still feel knackered but I ate loads after yesterdays run, also last night and will fuel u...
09-04-2013
Day 16 7th April 2013 Birmingham Childrens Hospital to Royal Leamington Spa Up early, lump on thigh, unfortunately a tear! Hobbled around showered, Voltarole applied and down for breakfast. Struggled to eat again! Managed half a bowl of porr...
07-04-2013
Day 15 6th April Nuneaton to Birmingham Royal Orthopaedic Hospital Iced both legs until 11:45, too late to bed I know but legs needed attention! Up at 6amdown to Gym for half our walk and Joel wake up stretch. Back to the room, sho...
07-04-2013
Day 14 5th April 2013, The Nottingham City Hospital to Leicester Royal Infirmary Up at 6am after a late night doing the washing! Legs stiff and tired with my left knee as my main problem. Gentle stretch, Joel work out, shower and down to bre...
05-04-2013
Day 13 4th April 2013, Darley Dale to The Nottingham City Hospital Terrible night, up at 7am struggling to move, general aches due to yesterday plus back of left knee big problem! Could not do warm up, down to breakfast, bowl of porridge, pa...
04-04-2013
Day 12 3rd April 2013 Disley to the Hallamshire Hospital Sheffield Great nights sleep, no more strange noises. Behind left knee is now a real problem, struggling to straighten leg. Up late no Gym so Joel warm up in room complete, shower and ...
03-04-2013
Day 11 2nd April Frodsham to the Cristle Hospital Manchester Great meal last night, best sea bass dad has ever had, Its been a while! Enjoyable night and back to our separate rooms, washing and icing and in bed by 11:30, too lat...
03-04-2013
Day 10 1st April The Alder Hay Hospital Liverpool to the Clatterbridge Hospital Up late after a noisy night with a bit of a cough. No time for first workout so shower and breakfast at 7:30. Still struggling to eat especial...
02-04-2013