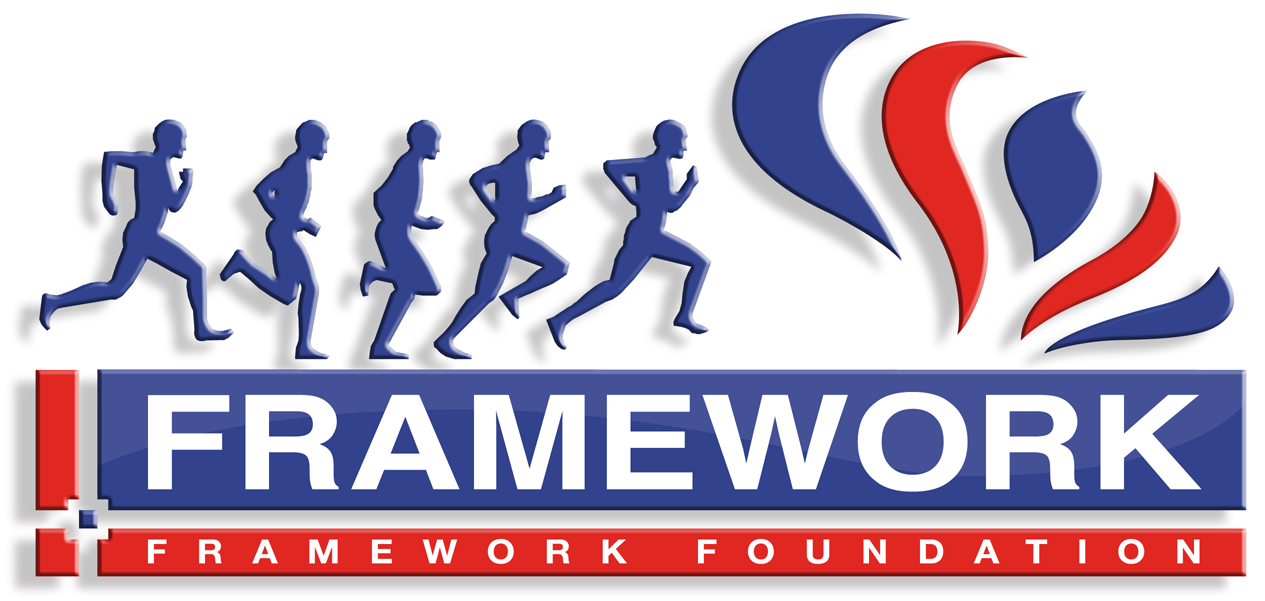 FRAMEWORK FOUNDATION
Raising Money for Teenage Cancer Trust and other worthy causes
BLOG
Wednesday 25th January MARATHON 12
26-January-2012
26-January-2012 8:38
in General
by Admin
Icing went well but left Vastus Medialis which is the posh name for lower thigh muscle running to the inside (medial) part of the knee, still hot, swollen and stiff! The Solus, which I mistakenly said was my problem in yesterdays report, is the posh name for lower calf that runs to the inside of the ankle by the achilles! Astronomy lesson over, it was giving me grief late into the night. Following a further over the phone diagnosis with Andy Gall, my 24 hour on call sports injury therapist, it was decided a compression bandage be applied through the night or at least part of it. As soon as I put the phone down I remembered I had some Compression Tights! Cliff and I had a chat and thought it was worth trying, So on they went and off to bed I went. I woke at 2:44 feeling very ill! I went to the bathroom looked in the mirror and I was bright red! I had some ice left so I thought I would have an ice bath, took the tights off, walked about a bit while the bath ran, deep breathing and felt better in minutes! Hope the lorry drivers did not hear! I am not sure that was meant to happen but I think I will leave those alone for a while!
Up at 6:00 left thigh feeling a bit better but still not good, had breakfast, packed van and we left by 8:30 for Lisbon. Loads of traffic, arrived at the start point of Day 12 in Cais do Sodre. Loads of traffic and dad not looking forward to the drive to Cascais first meeting point! Cliff and I set off west, I am afraid at a very slow hobble walk! And dad left to a few more hoots and hand gestures! The hobble was actually very enjoyable along a promenade, running lane and very smooth cycle track. This lasted for most of the way to Cascais 28k, dad reported in, after the first few dodgy moments the sat nav had guided him to a lovely area with posh flats and nice shops, he had parked up was going for a walk to the close by shops, for a coffee. Half hour later dad rang in a major flap saying the car had been broken into and my wallet had been stolen, with all our cash, my passport and credit cards! Major panic hit and after a load of calls to England all cards cancelled and the Portuguese Consulate informed. Rang dad again and he was dealing with the Police, all too much for him and he was understandably not coping and feeling ill! I could only let him get on and say I would be with him in 2 hours and don't worry all can be replaced so do not panic. My phone rang 20 minutes later and dad was sounding much better, he said police were very good, spoke great English, they think a bag was stolen but we cannot find anything missing and by the way found your wallet in the door! So now have credit cards but all cancelled, Portuguese bank book found but already cancelled and Passport found just in time to tell Portuguese Consulate not to have my photo put up in all ports as stolen! However very relieved that dad calmed down and was ok, it almost felt good that all we ended up with is a broken window in the van that we are not too sure how to get fixed!
Back to the run/hobble, very, very long day! Big up to anyone who walks long distances, I find a hobble/walk/jog much harder than running but I have to manage my injury and get through the next 88 days! I have run 11 marathons in 11 days and only had 2 relatively small blisters on my toes, today I have a huge blister on the ball of my left foot and the side of my right! The last part was very tough, my legs seemed to seize up with 8k to go, only thing that kept me going was the stunning views of the setting sun over the Atlantic. Completed distance in 7'19"06, it is so much harder taking that long, I have more fatigue and less time to recover! Hopefully tomorrow can be quicker but whatever it takes it takes! Cliff was great, continually encouraging and looking at the positives when I can only see negative! The route ended in Areia and was coastal the complete way, Cascais was actually beautiful. Now in another camp site, this time a cabin, luxury! Not hot water, a leaky and permanently dripping tap and bunk beds! Dad lost and got the top bunk! Icing again and hoping for a better day tomorrow!
Registered Charity No. 1144338

To read earlier blogs please follow the link here: