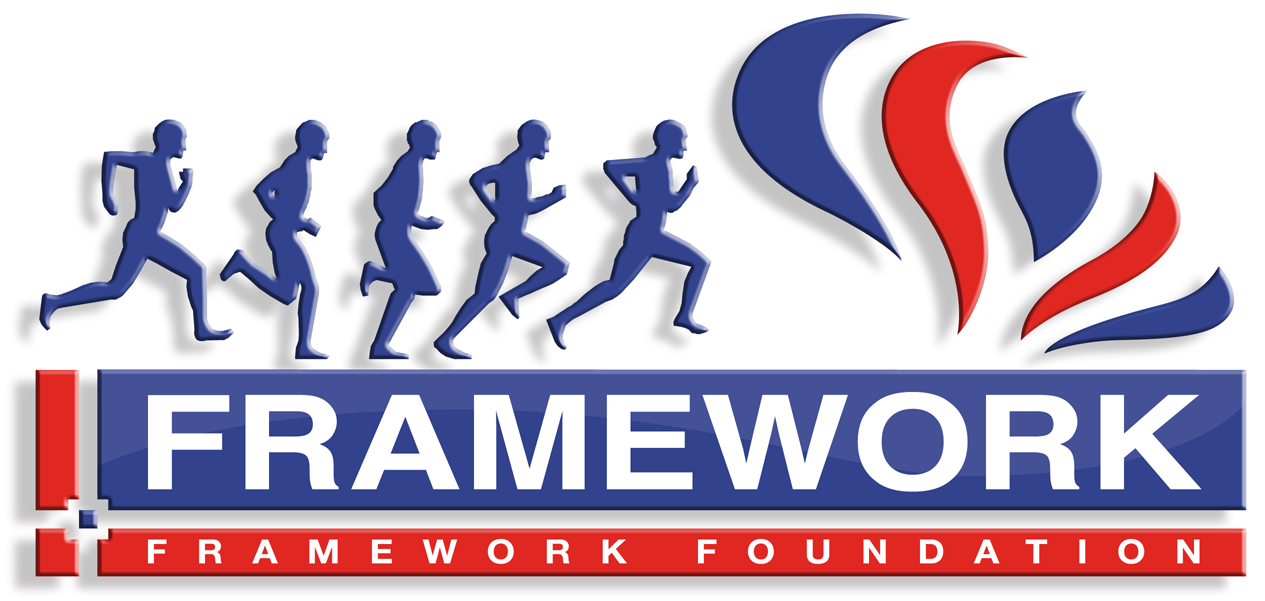 FRAMEWORK FOUNDATION
Raising Money for Teenage Cancer Trust and other worthy causes
BLOG
Rock 'n' Roll Lisbon Half Marathon
04-October-2012
04-October-2012 14:22
in General
by Admin
Had a great weekend in Portugal taking part in the Rock"n"Roll Lisbon Half Marathon. Arrived on Friday and met another of my PE teachers from Bourne Valley School, Mr Steve Ware. Had a great evening talking about school sports and running and how he thought I was nuts! Could be true!
Anyway drove to Lisbon on Saturday with arrangements to meet Joao and Kieran later on. Kieren and Lydia went up by train to get his and Joao's number from sports Expo98 as Joao had to work in Fabrica until 11pm! I had a good drive up going past a few signs for towns familiar from my 100 marathons, easier and much quicker driving! I had to pick up my number in person as Banif entered me and I had no paperwork! Long one short, picked up number, central Lisbon was a nightmare, traffic mixed with the austerity marches meant I could not get anywhere near our pre booked Guest House! Long one short again, Guest House was unreal, a green door on a derelict building in the middle of not the best area in Lisbon, reminded me of the house Liam Neeson had to find in the film taken! Could not get in, street drunk, asleep on the step, decided not to stay! Ended up in much better accommodation found out of town by the start of the run, all good.
Back to the run, weather was hot and a beautiful day, a bit too hot for running but much better than the recent rain! We had a good breakfast, I knew I had to eat but struggled a bit, not quite back in the groove of eating as much as I could when I was marathon running every day. The three of us then headed to the bus transfer area. A touch shocked when we saw the thousands of others waiting for what seemed not enough buses! We eventually got taken over the Vasco da Gama bridge and back to the start on the bridge. Spectacular and Amazing are descriptions I seem to use a lot but again no other words capture it! Thousands of runners, fantastic weather and views, and thousands of supporters. I managed to fight my way through a lot of the field to get nearer the front but still a way back. Only disappointing thing was that it was not set up in target time sections, it was a free for all! We eventually got started more or less on time and headed over the last section of the bridge and down to sea level. The first Kilometre was tough due to walkers and much slower runners starting at the front! A duck and weave and it soon settled down to a quick for me but steady pace. I went with it and felt good going through 10k in under 38 minutes! Very quick for me but at that point I felt ok, this changed around 14k! The heat started to get to me along with the early pace and I slowed a bit too much. Tough few Kilometres went by and I felt better so increased the pace for the last couple, half marathon completed in 1'28"21, my best time ever so very pleased but still disappointed I could not maintain my early pace. Great event that I would highly recommend. We all met up after and went to get our free Super Bock beer that was part of the event! Very strange I thought but as we were very thirsty we went for it. Not quite as good though, as the free beer was alcohol free! No good for us so we paid for the alcohol version and enjoyed an ice cold beer in the sunshine telling our tales to each other, all good. Quick meal, back to the cars, quick change and we set off back down to the Algarve. All in all a great run and event and more money raised towards our target, all donations still gratefully received. Only down side was I managed to lose my wedding ring! My hands are much thinner now and I did not learn from a couple of near losses when the ring fell off previously! Not financially valuable but a bit of a big loss and mistake. Anyway home now and getting ready for this Sundays run in the Abbotts tough 10k.
Registered Charity No. 1144338

To read earlier blogs please follow the link here: