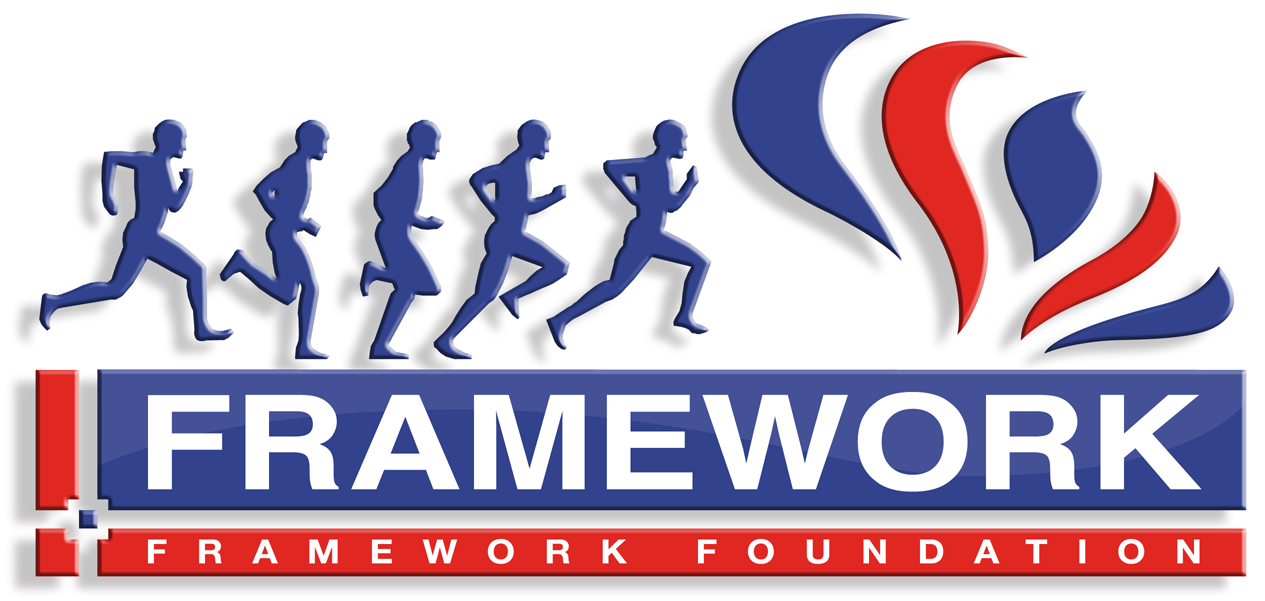 FRAMEWORK FOUNDATION
Raising Money for Teenage Cancer Trust and other worthy causes
BLOG
Day 28 - Marathon 28 - 19th April 2013
20-April-2013
20-April-2013 9:06
in General
by Admin
Day 28 19th April 2013, Devizes (was Chippenham) to Hungerford
Route re planned last night to try and avoid hills!
Iced through to midnight, called it a day and went to bed. Struggled to sleep due to too many thoughts about what ifs and some very strange noises from dad. Managed to turn all the rads in the room off last night and open all the windows so at least the room was not overheated. Dad woke and complained it was cold! Up eventually at 6:30, right achilles/calf very sore! Gentle stretch, all feels generally good and hobble to the loo with right calf not working! Plan to warm it up in hot shower, very easy stretch, Tiger Balm, breakfast then normal pain killing gel before I set off. Great shower, weather looks ok, did not see the forecast so hoping for dry and no wind! We have no hospitals to visit today just a marathon to do. I find these the hardest when carrying an injury. If I know people are waiting at a set time I focus on that and make sure I get there on time regardless of injury. Today could be a long day! All done and to breakfast. Lovely setting in the Orangery overlooking the grounds, porridge consumed well, along with toast, bowl of fruit and pot of tea. Dad remembered it was leaves this time which was good, not so funny though.
All done, could have stayed longer, back to the room, dad found a chair outside out of the wind and in sun and had a snooze. Good massage of calf/achilles on both legs, voltarole on, kit on packed up and checked out. Woolley Grange was great, thank you very much and also Anthony Carty for organising it. On with the day, 25 minute drive to Devizes in lovely sunshine. All good set up in the centre of the very nice town, video and photo done. Thanks to The Price Group and Green Window Cleaners for their 2nd shirt sponsor, great again Charlie. Set off and all hurt! Left ankle (new one), left thigh, right calf etc. etc. However no head wind, which was nice. All settled down after 6k apart from my right calf/achilles, still feeling very odd but manufactured running style accommodating it. 10k reached in 46 mins through lovely B roads, not too much traffic, the wind behind and the sun on my face, almost enjoyable! Dad doing great, also enjoying the scenery. The new route worked avoiding the hills of Marlborough up to half way. A bit slower now as everything was working hard and aching trying to protect calf! 1'40" to half way but now feeling completely empty and fatigue setting in everywhere. Probably the nicest route completed, without one major road encountered and with only a few hills but nothing major, at just about the middle of a very nice Hungerford High street in the sunshine and a time of 3'28"24, unfortunately in a lot of pain! Fatigue wears off fairly quickly leaving just the calf/achilles now seized! Its a shame but pleased overall, another marathon complete, 28 down 2 to go! Quick video and picture taken then straight into a lovely little cafe right next to us. Great Cappuccino and chicken sandwich enjoyed back in the van, Ascot set in the sat nav, quick change out of my wet clothes and straight to sleep in the back. Dad woke me up seemingly only minutes later and we had arrived. Checked in, showered, leg not good at all! It has just got to get me through 2 more marathons in 2 days then it gets a rest, sort of! Andy form Premier Osteopathy is coming over at 8:45 to have a look and give me a general leg massage, all good. Quick meal consumed when we found the Restaurant! This place is massive. Eventually got there, and for the first time the meal not good! Good service though. Anyway, back to the room, Andy turned up, Soleus confirmed as the culprit, massage ultra sound and compression bandage applied. So I am told, the Soleus is inflamed, that aggravates and restricts the movement of the Achilles that aggravates the calf that makes my lower leg not work! Gutted but its there and I just have to deal with it. Dad by the way fell asleep as Andy arrived and snored thorough the complete session! I know I keep saying it but I am running to and from every Hospital that has a Teenage Cancer Trust unit, 30 marathons in 30 days, not without pain, to raise money and awareness of the Teenage Cancer Trust, please tell as many people as you can and donate if you can, 100% of your donations goes to The Teenage Cancer Trust. Thank you. One more lone marathon then London. Looking forward to tomorrow when I finish at the UCLH Euston Road, the last and largest cancer hospital. Hopefully joined by a few people for the last couple of miles. I am however disappointed that I am not in good enough shape to give London a good go!!!!!!
Now 10:45 and time for bed, goodnight.
Registered Charity No. 1144338

To read earlier blogs please follow the link here: