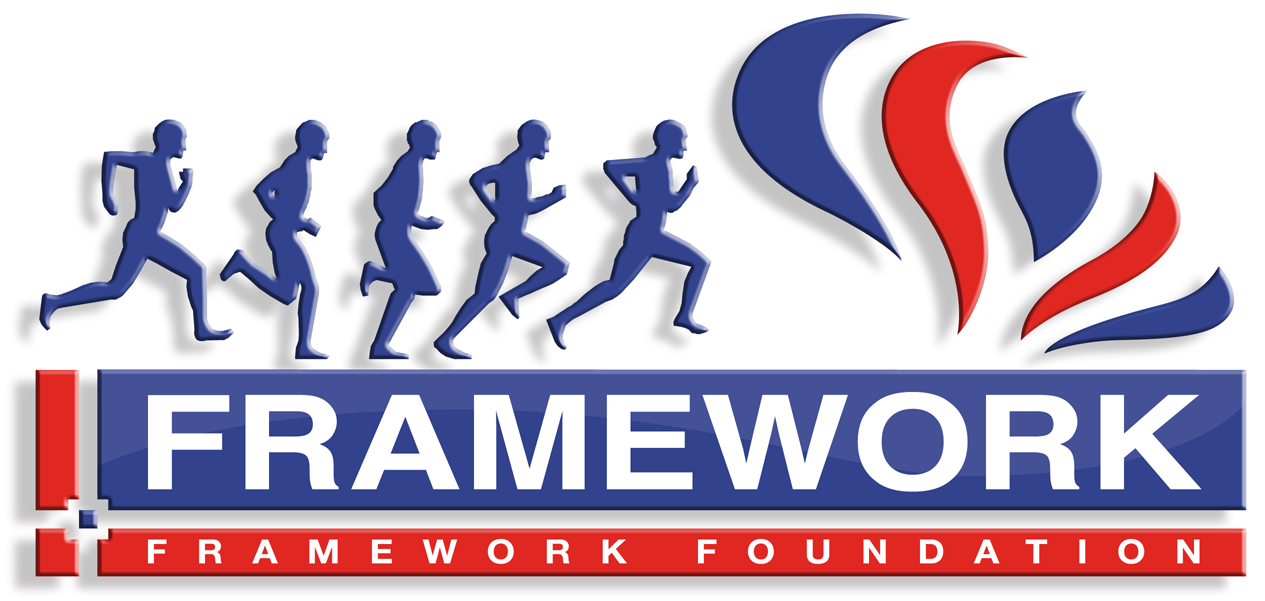 FRAMEWORK FOUNDATION
Raising Money for Teenage Cancer Trust and other worthy causes
BLOG
Sunday 22nd April MARATHON 100
25-April-2012
25-April-2012 22:41
in General
by Admin
22nd April 12 - Day 100! I can't quite believe we are here, day 100, I knew I would get here but it still seems unbelievable!
Very bad nights sleep! There was a water running noise by the bathroom all night! I think it was an internal drainpipe, big pain in my right hip and got cramp in both hamstrings! To bed at 1am up at 5am! Not good preparation for the biggest marathon and possibly day in my li
...
fe! Still, got to keep on keeping on, get the job done and try to enjoy it. Simon Hill, my cousin and fellow trustee of Framework Foundation, travelled in from Bedford arriving at 5am. Simon is here to organise me and get me to all the interviews that have been lined up over the last few days. Quick shower, right hip and hamstring very tight, kitted up and managed to get room service to cook my breakfast and most importantly my Porridge! Simon got to our room just after 5am, sat down got his clip board out and set out proceedings and appointments for the day, BBC, ITV, LBC, 5Live, Fullers and the VLM press! That was before the race and Sky, BBC, ITV, Radio London and the Sun, post race! Karen, in her bath robe, sat with my wet running socks and tried to dry them with the hair dryer and I had my normal roll on Jessica! All quite normal I think!! 5:30 the breakfast arrived to what must have been a very strange site! Running late so Porridge consumed, a few croissants, a couple of bananas and an orange shoved in a bag to eat on the way. After a bit of a cuffufle we eventually left the hotel at 5:55, said my goodbyes to Karen and she wished me luck, a bit strange! I normally leave for my run whilst bickering with dad! jumping into a cab and being told all the roads shut at 6:00 so the only route was to go to Charring Cross train station and get the train to Maize Hill! Now late for our first interview! Simon got on the phone whilst travelling to the station and reorganised everything, all good! Out of Maze Hill station and up a hill to Blackheath, I started to puff a bit! Simon, who would openly confess he is not the fittest man in the world, not puffing at all asked me if I was ok! Just my body getting going, I have a very slow rested heart rate, 33 to 40 bpm, so I tend to deep breath a bit to raise my pulse and get the blood flowing. Eventually we arrived at the Green start and all the various trailer units and communication centre for all the various stations. Very exiting, even for an olden like me! Schedule now reorganised, Simon's very neat and well prepared lists now covered in arrows and hand written times, first up BBC London with Paul Ross and Gabby Roslin! Really nice people, we had quite a laugh and first live radio interview of the day chalked up! The atmosphere already building with thousands of people, hot air balloons going up and loads going on everywhere! On to The Fullers photographer and photos taken of me and a man running in a big bottle of London Pride! All good, time cracking on and next it is 5Live and John Inverdale! Time really cracking on now, women's elite about to start, 9am! I normally go into my shell at least an hour before a run and try to focus on the challenge ahead, no chance of that today! I had 10 minutes before my interview so I popped in the very nice posh loo's in the TV and Radio area, and changed into my running kit! A bit rushed but job done just in time to get in position next to Mr Inverdale ready to be interviewed as soon as he finished with Dorothy Tyler, the oldest olympic marathon runner, she competed in the 42 and 48 Olympics! She did however like to chat! I think she would have had a good battle with dad! Eventually Mr Inverdale turned to me and we did a quick interview, he seemed interested and I hope I got my message across that we need to raise money for my 100 challenge! All done and time cracking on, BBC Breakfast missed! Now time to pack bag, do final preparations and get to the green start! Last instructions taken from Simon and off I went not a clue were to go! It was like my first day at school! Very nervous about the event not the run, I walked towards what looked like the start line. I was stopped a lot by people who had seen me on TV asking how I have done it, in the times I have? "Not got a clue" was my answer mainly followed by "I just keep on keeping on". I walked on towards the start when a hand grabbed my arm and asked where I was going! I did not get a chance to answer, I was marched towards a small marque and enclosure, through security and into the celebrity area! In a touch of shock I just stood and looked at everyone around me and all the crowd around the barrier looking in! The head man from VLM came over and took me round the corner towards the start and introduced me to all the press! I had to walk along with my hands up looking at each camera as they called my name! Nuts!! I then did an interview with ITV again and returned to the enclosure where all the celebrities were milling about! I was a fish out of water but enjoyed every second! I politely asked one of the Virgin Marshals where I was supposed to go to start the race and he said here! I followed through the barrier to the course start and stood in the crowd of people, some I recognised some I did not. As the start approached I was standing with Graham Bell, Iwan Thomas and James Cracknell! One row back from the line! I spoke to Graham Bell about his last training run, he was concerned he had done too much last Sunday! He then realised I was the one who completed my 99th marathon in as many days yesterday in Greenwich Park! Quick chat about times we were going for, both aiming for under 3'30", and then we were off! Everyone almost sprinted off the line, I did not! The crowd was amazing from the start, the weather was great for me, everyone around me was complaining it was too hot! 15 degrees! 20 would have been better for my knees! Anyway, I still set off faster than I thought I would, I got carried away hitting low 4 minute per kilometre from the start! I had not looked at the route deliberately, I wanted to run by my Garmin watch and not get concerned where we were going or get carried away with the crowd! The atmosphere at the start was fantastic and got better and better as we progressed through the race! Around 10k my right hamstring tightened followed shortly by my right thigh! I think the early pace was too much. I prayed a bit and pushed on trying to protect them both as much as possible! There was a lad running next to me and everyone was calling out his name, Daz! I thought he must be well known so I tried to push past him to see if I recognised him? I could not get past him fearing my thigh or hamstring would ping and he disappeared ahead. A club runner came past congratulating me on my achievement, we had a quick chat, he said he was aiming for a 3'15" finish time. As he said goodbye and pushed ahead, I checked my Garmin, he was running at a 2'50" pace? The first people I spotted in the crowd were Tony and Hattie Garment, a good shout from Tony and there they were, I choked up immediately, waved and cracked on, what is wrong with me? I felt in great shape, controlled breathing and steady pace, shame about my legs! I found a great rhythm and looked only at my watch running one kilometre at a time, it worked well! I approached Tower Bridge, a lot of my friends had said they would be there to cheer me on at 13 miles and a quick shuffle to the north bank to cheer me on at 23 miles. I looked as much as I could while concentrating on running but saw no one until nearly across the bridge. A great shout from Daryl and I spotted the Latham clan all in blue Hospice T shirts, again emotion got to me! Across the bridge, towards East London and the City, streets absolutely mobbed, bands playing and encouragement all the way. I reached half way in 1'35" steady and protecting my injuries! From half way to the end the majority of people around me slowed, I passed Daz and realised he had Daz written massive on his top! Idiot, I thought he had too many supporters! I got a big shout at London wall from Johnny Pepper and Steve White, thanks a lot for your support. I had lots of runners shout encouragement as I passed, a few picked up their pace, ran with me for a while then dropped off. I checked my pace and it remained consistent, they were all slowing! I passed the club runner who left me near the start, he was struggling with 8 miles left to run! I gave him encouragement and pushed on. He set off far to fast, I hope he completed it in his target time but I fear he may have paid the price and slowed too much! I had more and more shouts from runners around me but no more from the crowd! It felt great to be encouraged and run with so much support. I reached Tower Bridge, the 23 mile point and passed the masses of people just hitting the 13 mile point the other side of the barrier, most in good spirits and enjoying the day, a few were not! I had a great Scottish shout and I spotted the Gullan's, well Aldonis and Wendy, Stephen and Jamie had wandered off and missed me! The feeling was great, just over 5k to go and full of energy I did not get carried away and kept to my pace. Next shout was the Latham clan again, easily spotted! Very easy for me to get carried away at this point but my thigh was feeling more insecure with each stride! I kept telling myself to just run each kilometre at a time and get the job done! Next shout was from my uncle Ted and Cath along the embankment closely followed by Paul and Lorraine on the ramp of the Virgin hospitality boat, Paul had been watching my split times on the internet, judged when I would be coming past, walked out, within a minute I ran past and they returned to the hospitality on board! Very calculated!! I did not spot anyone after that, I got tunnel vision and the crowd became a blur! For the first time I let myself go a bit, opened my stride and picked up the pace! The finish line was less than a kilometre away, if something popped I knew I could limp home easily. The noise was enormous and fantastic, I pushed through the line passing lots of struggling runners in a time of 3'09"33! My best time yet! Unbelievable feeling, I stopped when shouted at by the press gantry for a few pic's and emotion hit! 100 marathons completed in 100 days! My promise to Phil carried out! My mental battle over! I could not take it all in, a wave of emotion surged through me, I struggled to breath for a second before elation smacked me in the face! I could not stop smiling, I had done it, 100 in 100! Me and my dad had completed a massive challenge, in hindsight, totally ill prepared but we had got the job done! We had spirit, determination, willpower and faith. I trained well enough but my legs were broken before we started! Cliff had taught me how to think like a long distance runner, I adapted that to fit with my personality, Joel got my calves as strong as they could be and Andy fought off the injuries to get me to the start. We did it and what a time to do my fastest marathon! I felt great, "best ever" after run feeling, shame dad could not be there for our normal hug, orange and argument! I wondered around a bit, got called over to the TV cameras by my mate from Virgin again, and did 3 more interviews, fantastic exposure for the Charity! I stood and chatted with James Cracknel for a while, which was different! Remembering Simon's Clip Board and list of carefully planned interviews, I made the call for instructions? I was behind schedule! Off to the media centre to have an interview with London Radio, sky TV and ITV. I was stopped by loads of runners along the way congratulating me on what they saw as an impossible challenge for an athlete with a back up crew, let alone someone like me and my dad! One said "it gives us all hope" he looked about 30! In to the media centre, all interviews complete, I was stopped by Mark Bright! He asked if he could take my photo and tweet it! This is nuts! Bag collected and off to area L to meet the family. The road way was mobbed! I eventually got to them, they all clapped and emotion got me again! I did not want to be a mess, I wanted to meet and thank everyone. My girls, my parents, my family, my friends all met, hugged and thanked under control, more or less. Phils mum! Could not be cool, emotion won but deserved! Karen, Holly, Evie, Daryl all got me! Composure regained and enjoyed the moment, it was not sad, it was a celebration. Big hug from dad and thank you's both ways. Absolutely Fantastic moment which will probably never happen to me again! Simon back with the clip board! Next gig was NBC! The crew arrived, interviewed Daryl and Karen, then Dad, then me and dad, then just me! Now very cold and raining, everyone made their way out and home, me, Karen, India, Jemima mum and dad made our way to the Virgin Hospitality boat! Paul appeared near the end of the filming and ushered us down on to the embankment. Now persisting down, we were glad to be going inside. The boat was amazing, there was a band playing, loads of entertainment going on. The MD of Virgin Holidays, Amanda Wills, spotted us, she instantly stopped the band, marched me to the centre of the stage and introduced me! Embarrassed, Amanda then told everyone to dig deep, there is a bucket coming round for a collection! A little while later I was called up to the stage again and bucket with a thousand pounds in was given to me, unbelievable! I had a mike shoved in my face and had a quick Q&A session, another first for me! They made a fuss of us all, I had a leg massage, very nice, I was then called over to Amanda Wills again and introduced to another guy who said he thought it was amazing, my story and feat. He then said he was giving Framework Foundation a cheque for Ten Thousand Pounds! A touch shocked and not really knowing what to do or say, I thanked him, actually I thanked him a lot! Time was cracking on now, we were due to be back in Berkhamsted at the reception in the Gatsby by 7:30, it was now gone 5:00! A lot of goodbyes and thank you's made and we finally left. Paul went to the tube station and we got a cab back to the hotel, packed the van, I got congratulations from all the staff at the Marriott Park Lane, then headed for home for the first time in 105 days! Mum and dad dropped off and then we were home, very strange, my dogs did not approach me until I spoke to them, then went nuts! Did not have time to enjoy the home coming, quick shower, new jeans on, all other clothes now too big! And I was ready. Unfortunately it took the girls a touch longer, no change there then! Eventually we were off to the Gatsby. I felt a bit strange, I have had nothing to do with the reception, a few people told me they were coming but that's it. Parked the van and approached the front, Graham the photographer took a load of photos then we went in, WOW! It was packed, everyone stopped talking and clapped! Shocked and stunned and not knowing what to do for a while I tried to take it all in and not crack up! The evening was a bit of a blur and difficult to summarise, my daughter India did a speech thanking people for coming and their very valued support, flowers to Nita Garment who worked with me to get everything posted, more often than not, late in to the night! Very proud of you India! Simon stood and spoke very well about our brief history and our future plans, very good and humorous. I was then put on the spot totally unprepared for the amount of people and their reaction. I thanked my fellow trustees, said a bit about our journey and thanked my mum and dad. I think I just got away with it being acceptable speech, in the circumstances, I hope? Ros from The Hospice then spoke very well about Phil and his family. Thank you for your very kind words and gift of the book Running for their lives. I look forward to reading about proper runners. I hope it is not a hint at another long distance challenge! I look forward to Framework Foundation working closely with the Hospice over the coming years. My Daughter Jemima then sang for us, with her very good friend Jess. I might be a touch bias but I thought they were both fantastic! I am sorry if I did not get a chance to speak to anyone, or thank everyone! It was very tough to get round to so many people. All in all, a great night had and an amazing day complete.
Well, that is that!
(Summary - My incredible journey with dad over, it has been a pleasure to get to know him again and spend some magical time together. One last story, we sat at another dinner table in another town having a chat, dad again dropped into 1940's memory mode! A story started about him volunteering for the services at the age of 16 just after the war. Dad went for his medical and interview with his best mate Stan. Medical and exam over and they were both accepted. There were two exit doors, Stan went to his interview first and went through the door as instructed to sign up, dad was 2nd got mixed up with the doors, went through the wrong door and home waiting for his papers to come through! The papers never came, Stan joined up and travelled the world, dad went to work in a car garage, met mum, lived in west London, moved to Hemel, had my sister and me, enjoyed us growing up and ended up travelling Europe with me! Sometimes you go the wrong way and choose the wrong path, but it does not mean you can't have a great life and do well! Thank you Karen, India and Jemima, for your support and understanding.)

Sorry this report on the 100th day is drawn out but I wanted to capture everything as best I could for my own record!

This is the end of the beginning of Framework Foundation, onward and upward.

Please keep pushing for donations, we need to hit the target of, 100 marathons in 100 Days to raise 100k.

Thank you all for your support.
Registered Charity No. 1144338

To read earlier blogs please follow the link here: