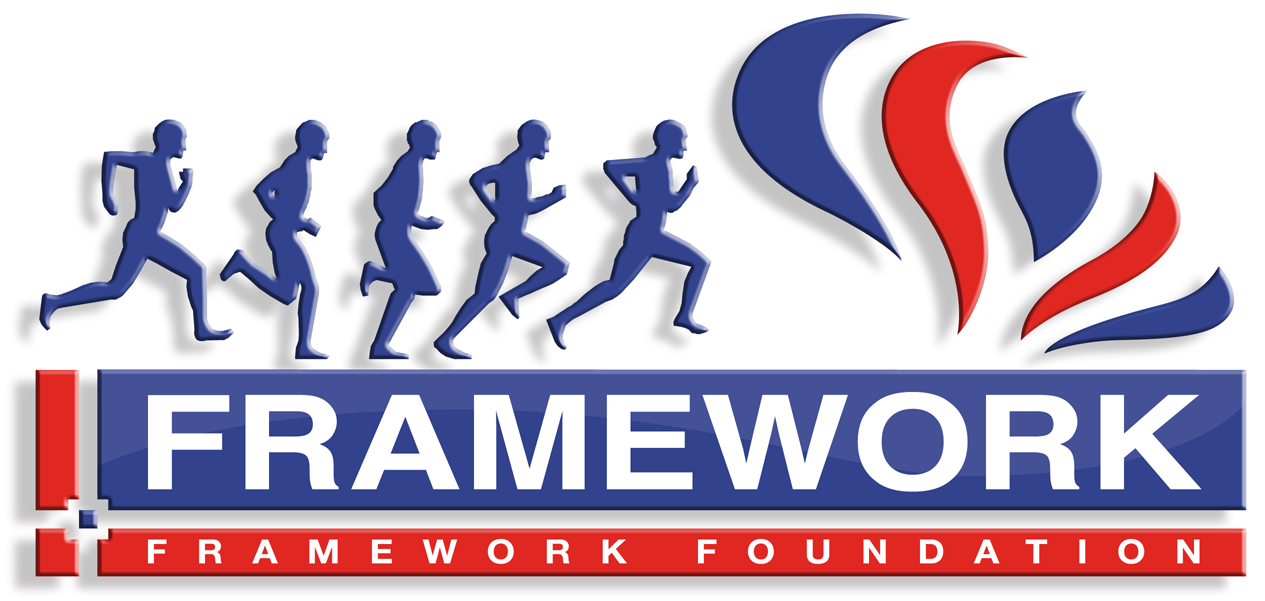 FRAMEWORK FOUNDATION
Raising Money for Teenage Cancer Trust and other worthy causes
BLOG
Day 9 - Training Blog 2nd January 2013
02-January-2013
02-January-2013 22:16
in General
by Admin
Nice restful recovery day yesterday, from running and Christmas! Day 1 no drink but still not quite the right food. Up today at 5:45 and in the Gym at 6:00, very tough 45 minute session, first circuit training for a long while! Now off to run, Karen running a bit with me this morning so good stretch and quick change into running kit, dogs in the old truck and off to Whippendell Woods. Pitch black at 7:20, we set off down through the woods, across the golf course as the sun rose and down to the park. Karen only wanted to do a couple of miles so quick run round the Cafe area and back across the bridge, back up through the golf course and woods, I keep saying it but there is nothing better than an early morning run. 3.5k complete very steady 22"45 Well done karen, first run for over 5 months! Good stretch, Karen and the dogs in the truck and off home. I set off for my run from the car park area and past the back of the Grove. Not feeling too bad and a steady pace established. Across the road at the lights from Langleybury Church to Hunton Bridge. Up under the railway and left towards Kings Langley station past the Unicorn Pub under the railway again past station to the petrol garage. Very little traffic, I think most people back to work next week! Left towards KL Village, legs seem to have no power, up to High Street and left back towards home through the village. A few people outside the deli having lovely smelling coffee! Anyway back home and 8k complete in 38"32 Quick stretch off and warm down. Great way to start the day. Now off for my coffee, all good!

Lunch workout
Unfortunately work got in the way of my planned lunch time Gym session!

Evening run organised with Guy Woollett from the running club. Met up at my house at 6:30 and set of back towards the village, right to the station, right to Abbotts and up to Leavesden. At this point I felt very sick! Guy is a naturally very quick runner, (2'49 marathon) my little legs were struggling to keep up and I think due to my not great diet, breakfast Chocolate Croissant and a Coffee, lunch 5 small sausage rolls and a Nature Valley oat bar half hour before we set off! I think also down to the fact that Guy is just quicker than me! Anyway, pushed hard along the Leverstock Green Road, past the top of Abbotts Langley and Through Bedmond doing my best not to slow Guy down and also keep the Nature Valley bar down! We turned left into Harthill lane and realised I might need to put a bit more thought into the route planning, it was pitch black! We could hardly see the road and the pot holes! Our eyes adjusted after a while, still very limited vision we had to slow down a bit, touch! I started to feel better just as my legs started to tighten and I was running out of petrol! Eventually back to street lights at the bottom of the lane, we turned right towards Nash Mills then left towards the Red Lion pub and old A41 also at this point the pace picked up considerably! We turned left on the old A41 towards Kings Langley and the pace picked up again! I felt stronger but still just about hanging on as we entered the Village. Again the pace seemed to pick up or I was tying up, but I hung on and managed to push hard for the last 2k hopefully giving Guy a good work out and making up for my lack of early pace! All good though, 14.36k complete in 1'00"15 very pleased and very knackered! Thank you Guy, I assure you I will do my best to get quicker. Just had my dinner, the last of the Christmas food! All in all a good day and no drink day 2.
Registered Charity No. 1144338

To read earlier blogs please follow the link here: