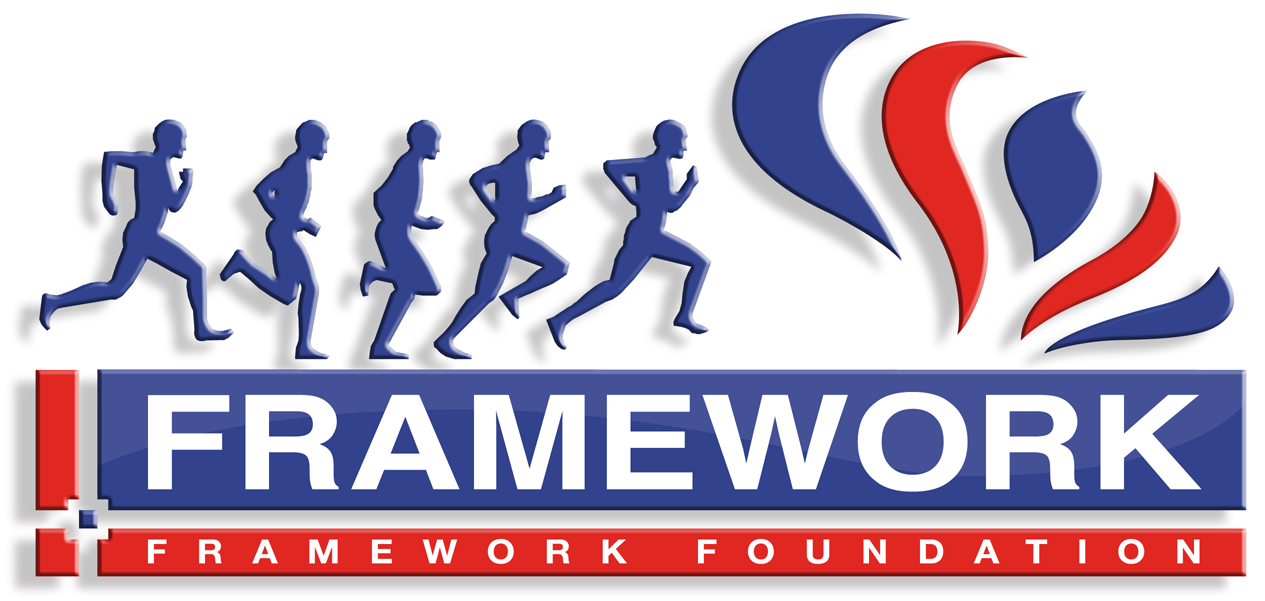 FRAMEWORK FOUNDATION
Raising Money for Teenage Cancer Trust and other worthy causes
BLOG
Saturday 10th March MARATHON 50 & 51
10-March-2012
10-March-2012 23:05
in General
by Admin
10th March -Day 57. Trip out for food was looking like a mission! The manager, who is not that friendly, gave us a name of a place and vague directions. We got in the van drove about 300 yards and stopped outside an Italian called Quo Vadis. It was empty, we got served instantly, our food took a good time to come, there for freshly made. We had a fantastic, large ham and mushroom Pizza with a large Pasta and Ham Salad starter and a large Lasagne for main course! Exactly what I needed and dad wanted. All that Spanish food is no good, dad said! Anyway very enjoyable evening, talking about various past events, my dads childhood, when it snowed in balls but was not hail stones! It made the horse slip, fall over and snap the carts wooden shaft of the rig, when they were "recovering" coal from bombed houses coal cellars! Sounds like looting to me! Also our holidays as kids in Devon with a very good friend of my sisters, Bridget Elton, how we used to all sing bay city rollers and David Cassidy numbers! I did not remember the singing bit, or the tartan short jeans and tight short sleeve shirts! Anyway another very nice evening with dad. Back to the hotel and an early night. Dad left his coat at the restaurant so dressed again, out picked it up and in bed for a not so early night! Generally very tired but no outstanding pain, they were all at the same level! Not a bad nights sleep, I woke due to the room being too hot and found out I had a very sore and red 2nd toe on my right foot! Washed it, antiseptic wipe and cream applied. Back to bed with my foot out of the covers. Woke at 6:30 with alarm, pressed snooze and had another 15 minutes! Up, toe had calmed a bit, legs tired but not as unwilling to move as previous mornings, which was good. Quick calf and achilles massage, dressed and out by 7:30. Another fantastic morning, Comillas Looks to be very established with buildings of great age and importance, so I thought I would have a tour. I ran towards a very big church like building up on a hill East of the town. I did not realise it was up such a steep hill! Anyway could not get near the place, a very long drive led to 12ft high and 3ft thick perimeter wall and huge iron gates! I carried on up the hill as I felt my knees were not up for such a steep decent back down this early in the day! When I eventually reached the top I was again speechless! I had a view south west across rolling hills and valleys to the snow top mountains glistening and reflecting the rising sun. To the north the view was across the town and its many intricate and old streets and buildings to the sea, The Bay of Biscay, and its huge white waves crashing in. To the East, across to a huge very old building that looks like a monastery. It turns out to be an elite school, I ran past and asked one of the guards in the century posts! Anyway the best run so far, a lot of pain as normal and unfortunately my achilles felt a bit worse than normal! I keep saying it but this is the best time of day to run! Back to the hotel, 8.2k covered in just over one hour. Lots of photos taken, I will get them on the site as soon as possible. Quick shower and down to breakfast, dad seemed much happier this morning and we had a god breakfast from the hotel plus 2 bowls of Porridge and honey and dad had his shredded wheat! All good back to the room to pack, prepare the route for today, hopefully with some help from my navigator and get ready. Navigator helped and we sorted the route to finish just west of Santander. Worked hard on my legs and dad sat in the sun for a while on the balcony! I was again a bit edgy, yesterday went really well and today, being the 50th marathon, was a hurdle I just wanted out the way! A bit of a curfufle paying, the manager/owner was really in the wrong job! Anyway eventually paid, video taken and I set off just before midday. I decided to run from the hotel and along part of yesterdays run as it was so nice. My left achilles was murder from the start and did not ease off until after 6k! Finally bedded in, I was moving at quite a pace again so I went with the flow and Cracked on. I hit 10k in just over 50 minutes, still felt ok so carried on. The head wind was as strong as yesterday but my route was inland and more sheltered. Our route went along the C-131 through very nice country side and villages set in rolling hills, not as spectacular as yesterday but still very nice. At the end of the 131 we had planned to join the N611 and turn left towards Santander and our completion. Dad had other ideas and turned right, I questioned his decision and he guaranteed it was correct and went ahead. I caught him up after 500 yards and he said we were going the wrong way! All ok we turned around and headed towards Santander. This is a busier road but still not a lot of traffic. The route seemed flatter for longer periods but when there was a hill, they were longer and steeper. Elevation gain was 587m, 50m more than yesterday! Anyway I managed to keep a good pace going with normal pains and nothing biting, which was good. With 11k to go I worked out I would be on for a reasonable time if I kept the same sort of pace so for the first time I watched the kilometre pace times and worked hard to keep going. I finished my 50th marathon on the N-611 (yellow) near Penacastillo in a time of 3'35"48. Very pleased to do a 3'48, followed by a 3'40, followed today by a 3'35! I think I was spurred on when the press were here and have kept it going. The weather was fantastic and dad again parked up with the sun on the side of the van. Orange, cleaned feet and iced legs sitting in the hot afternoon sun! Quick towel down and change and off to find coffee. I passed a road side cafe restaurant a few kilometres back that looked good. It was, we sat on very comfortable sofas on the pavement in the sun and sheltered from the wind. The very nice owner spoke ok English and I was trying to converse in Spanish which he appreciated. Two very nice coffee's, water and a very nice chunk of the best tasting tortia, consumed and we went on our way to find accommodation. Fantastic time of the day for me and dad, he relaxes as I am about to take over the driving and I just enjoy the feeling of the run being over! At least for the day!! Off now to find accommodation. Dad is not a fan of big towns so we drove back along the route to see what we could find? Nothing, an hour and a half later we are heading to Santander with the joy of earlier knocked out of us! However we drove to the sea front found a parking space right outside the first hotel we came to, booked into the best accommodation so far, how's your luck! Dad gets very down very quick and always assumes the worst, I am the opposite and more often than not we end up ok! Now in the very nice room, showered and ready to find food.

Well, 50 marathons done, a good feeling, still along way to go though but one day at a time and we will get there. All the best and I hope your weekend is good.
Actually just realised that also completed Marathon 51 with the extra 8.2k today - so even better!
Registered Charity No. 1144338

To read earlier blogs please follow the link here: