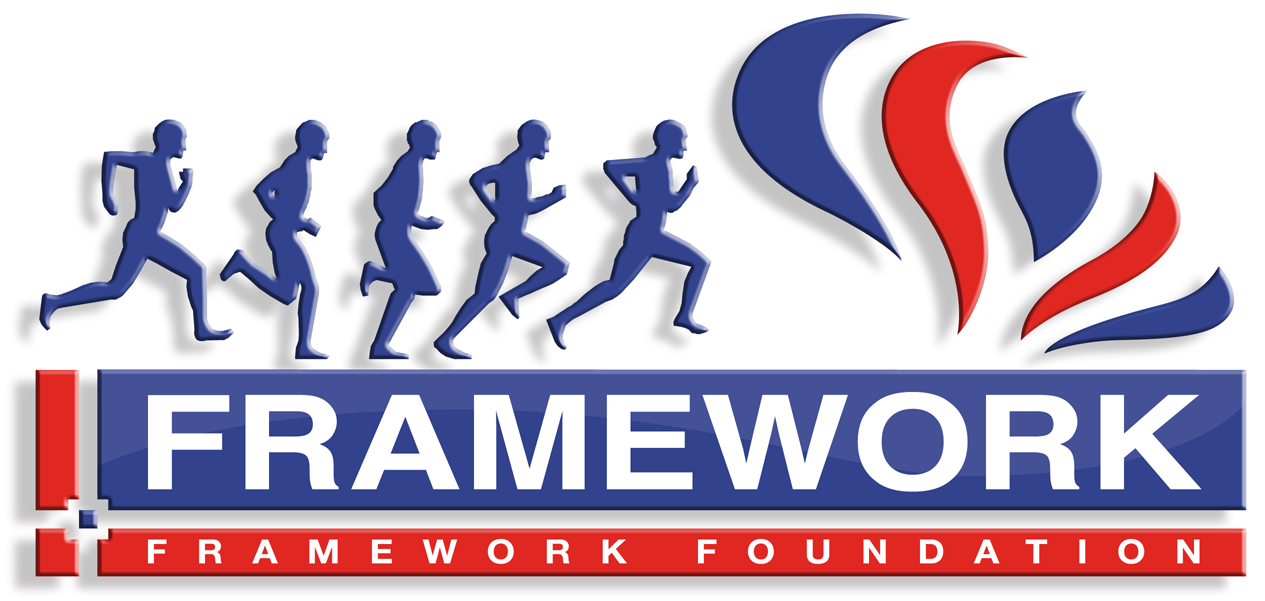 FRAMEWORK FOUNDATION
Raising Money for Teenage Cancer Trust and other worthy causes
BLOG
Thursday 19th Feb MARATHON 6
19-January-2012
19-January-2012 20:55
in General
by Admin
Had our first night away from luxury! From one extreme to the other! After setting up in our plastic play house we were advised by staff that the food was good in the campsite restaurant, it was not! I asked for the menu, no! only steak and rice, fair enough so ordered. The food came, 3mm battered pork and rice pudding! I tried to eat it and regretted it all
night, dad tried one bit and politely said he was full! Back to the "palace" eventually! we got lost in the deserted camp site. It was freezing so dad decided to set up his cooker that I think is a few years younger than he is! Needless to say it filled the place with fumes but did get us warm. We went to bed then decided to open the door and let the fumes out which worked but also let all the heat out! How are we going to survive? Night went ok, found out dad is a Rhino snorer! He went off straight away, I think this is as knackering for him as it is for me! I decided loo roll ear plugs would be the way forward and they sort of worked. A few loo visits and the worst cramp known to man, my dad not me, interrupted an otherwise good sleep.
On to day 7! Up at 6am freezing, back with the cooker, window open this time! We had a nice cup of tea and big bowl of Alpen. Showered in the health spa! Actually the shower was very hot and felt great after. Right thigh now the prominent problem. I do not know weather my brain forgets the pain from the day before but I was quite looking forward to the run! Foam rollered legs and had good warm up and stretch, packed up the bus and we were away at 9:10, drove 5 minutes to Sines and prepared to start where we finished yesterday in the bay by the marina. We managed to attract the local "only me" who spoke perfect English and new everything about endurance running! We set off at about 9:50 in hot sunshine and clear blue skies, ran round the peninsula and turned left up the coast. The road was actually mostly a track and dad had to drive through a river which, by the look of fear on his face, required a kit inspection after! Anyway lovely run on the track, no big lorries! We joined the half built dual carriageway after 8k and proceeded to run between workmen, heavy plant, great scenery and the odd vehicle for a further 15k. Only incident was my dad decided to pull over to check I was alright half way through the road works, thoughtful but he pulled over to the left as he would in England but here it was the central reservation! A few hoots and not so polite hand gestures, by both dad and other drivers, and he moved off! I felt good and strong and legs were holding up. I bobbed along, as Cliff King (running trainer) told me to and 21k passed quickly approx 1'45"! I still felt ok so carried on. We passed Santo Andre, Foros da Quinta and Bescos then left at the T junction to Costa. Found out the road/track on the map was a path, turned round and ran back past Bescos again and then left on to the N216 towards Melides. This is a main road but with very little traffic. With 16k to go the pain hit my legs! Hard to describe but it feels like my legs have had sellotape wrapped round them and is getting tighter as I try to keep my legs moving! My brain or God must help out every now and again by throwing the odd excruciating pain in my foot or my knee that last for 10 minutes or so, to take my mind off my thighs! From 16 out to 8 was hell and honestly felt close to stopping, something then makes me focus on counting down the kilometres and trying to speed back up! I do not know how or why but it seems to work and I felt ok'ish with 5k to go and I picked up well and managed to do the last 3k in around 12 minutes. Stopped and the pain lasted for a couple of minutes then I was fine with just stiff legs! Marathon distance in 3'41"22! One second faster than day 1!
After a good warm down and light stretch, we set off to look for tonight's accommodation. First we found a lovely road side cafe and had a bowl of chips and very milky coffee sitting on the outside in very hot sunshine, felt great. We found another campsite and could only book a parking space for our van near the toilet block! Needed to book minimum 3 nights for anything more! Anyway plotted up in a nice tree lined area with a picnic bench, water and electric. All good, had a big soup for late lunch, cooked by my dad on his pre war cooker! Followed, 3 hours latter, with a brown organic pasta! with bolognaise sauce, spot on. Who needs restaurants! We are now packed up and beds made, let's see how we get on sleeping in the van! Ear plugs ready!
Registered Charity No. 1144338

To read earlier blogs please follow the link here: