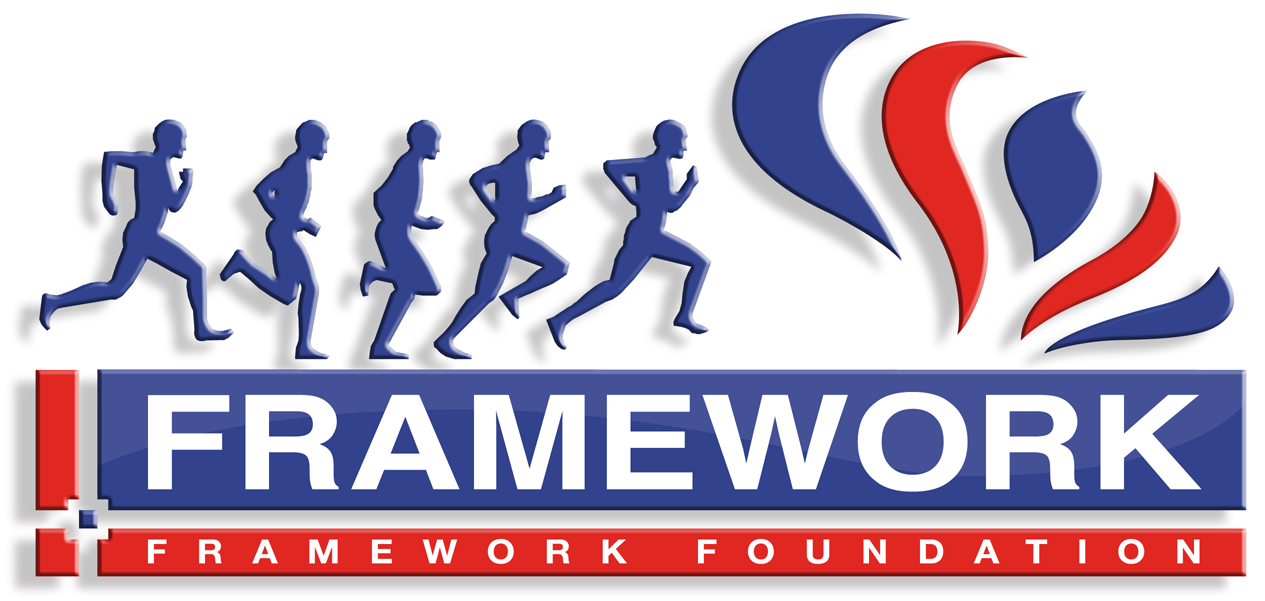 FRAMEWORK FOUNDATION
Raising Money for Teenage Cancer Trust and other worthy causes
PAST EVENTS
May 2011 - Our first Fundraising Event - Watford 10k Run
In May 2011 a large group of Framework staff and fundraisers took part in the 10k Run. It was a great success and an excellent way of raising money and staying fit. Some of the competitors' children also took park in the 3k run so it became an enjoyable family event, whilst raising plenty of money.
Matthew held a barbecue after the race so all the families of the competitors could get together and share in their success (and of course 'running' stories).
October 2011 - Herts 10k Run
Matthew and many others competed in the Herts 10k in October 2011. The race was held in Harpenden and once again they managed to raise funds as well as being another good training session for Matthew's 'Big Race' in January.
January to April 2012 - 100 Marathons in 100 Days
From January 14th - April 22nd 2012 Matthew ran 100 Marathon in 100 Days. An amazing achievement! Please take a look at the 2TonRun page and the Blog page for some amazing stories of his incredible challenge.
7th May 2012 - Watford 10k
The Watford 10k on Bank Holiday Monday 7th May. We had over 80 runners together of mixed ability, from a past 100 Marathon runner (Matthew) to first time runners. Matthew came 19th out of over 1000 runners and was 4th is his age group, only a couple of weeks after completing 2,600 miles.
25th May 2012 - Ladies' Night
We held a Ladies' Night on Friday 25th May 2012 at Luton Hoo Hotel.
Everyone had a fun night, which included a fashion show, a wonderful meal and of course raising money too.
25th May 2012 - Golf Day
The same day we also held a Charity Golf Day at Ashridge Golf Course, this was an excellent event which included an evening meal and charity auction, and raised a good sum of of money.
22nd July 2012 - London to Cambridge Bike Ride


The London to Cambridge Bike Ride. It's 60 miles along roads, up and down hills... in 2011 the team, comprising of Debbie Chamberlain, Gemma Cruickshank and other friends raised over £5000 for their chosen charity. This year they supported us. We would like to thank the team for their tremendous support!
14th October 2012 - Herts 10k Run
40 runners took part in this event on behalf of Framework Foundation. As always, the team was made up of runners of all levels of experience, and everyone had a great time.
17th November 2012 - Framework Foundation's First 'Annual' Ball
Our plan was to hold a Charity Ball and see what happened. If we could make the evening really special, sell enough tickets, raise enough money and people have a great time this would be the first of many. With Ashridge House booked, we sold 130 tickets, raised over £18,000 and everyone had a fabulous evening. A huge success for a first major social event, we are now looking at venues for 2013!
March - April 2013 - MATTHEW'S MONTH OF MARATHONS
Matthew Loddy set off to run a marathon a day for a whole month, starting on 23rd March in Edinburgh and finishing on 21st April with the London Marathon. The aim of this challenge was to run to and from the Teenage Cancer Trust Centres in hospitals right across Britain, raising awareness about the fantastic work that Teenage Cancer Trust do. During the month Matthew covered much of England, Scotland and Wales.
6th May 2013 -
Watford 10k Run (Bank Holiday Monday)
We entered a team of over 80 participants for the Watford 10k and had by far the largest team in the event. Matthew Loddy finished in 3rd place overall and was awarded the 1st place in the veterans' section. Well done to all those who took part, and thank you for your continued support!
Registered Charity No. 1144338