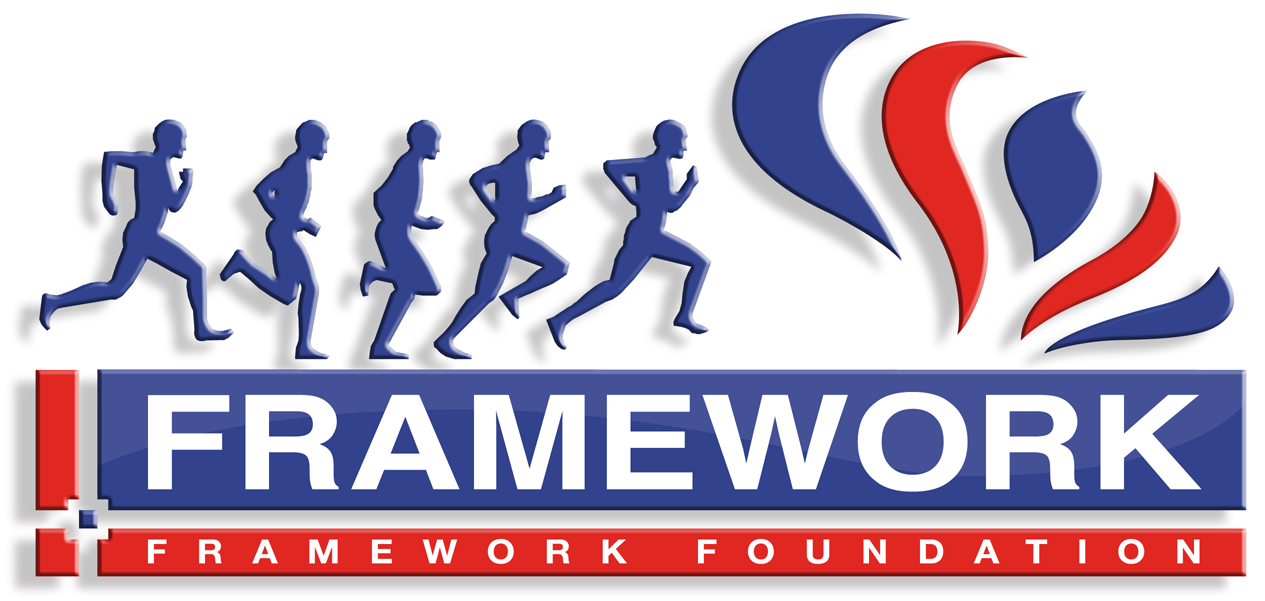 FRAMEWORK FOUNDATION
Raising Money for Teenage Cancer Trust and other worthy causes
BLOG
Tuesday 7th February MARATHON 25
07-February-2012
07-February-2012 22:26
in General
by Admin
Not a bad nights sleep, interrupted by a car alarm at 4:50 and an overheating problem! Up at 6:15, shin very sore, ankle swollen and with no movement! Not looking forward to the pain today! Dad and I down to breakfast at 7:00, took medicine to stop the fight between the antibiotics and the pain killers! Met up with Erik, filled ourselves, back to the room packed up applied all antiseptic creams got ready and out by 8:40, not bad! Delayed at check out so late to the school! No problem though, met David in his office looking out of the window watching pupils coming in late seemingly without a care, Portugal!
A few pleasantries and then into assembly. Michael Clack, Head of Seniors set the scene with a slide of the ship Endurance that had Captain Shackleton on and he likened my quest to them, honoured and embarrassed! Very kind words but made me concerned of what lay ahead over the coming weeks and the coming minutes addressing the school! Thoughts and tension eased when a very young Pianist named Emanuel Almeida played, without music, a piece by Bach. I can't remember which piece as I slipped back into my school days and started to drift off! Seriously though, unbelievably good!
Dave, sorry, the Head Master stood and reminisced over our previous meetings and the crowd did not buy it! David has succeeded where I have failed, he has grown up and become respectable!
It was good, however a bit nerve wracking, to tell my story and reasons for putting myself through all this, I hope interesting and short enough to keep pupils and teachers for that matter, interested! School boy error made though, I forgot to say how people could donate! A very kind teacher asked the question so base was covered, thank you. Said good bye to David outside the Oporto British School and dad took a video of me, David and Erik. Hopefully dad caught Dave's impression of Richie Benaud, very colourful language for a Head Master! All good, Erik and I set off from the school. Big thank's to Dave and his team, great school and very successful. Anyway, my left shin pain was intense from the start but with Erik with me, my mind was taken off the pain whilst chatting and enjoying the fantastic views of the atlantic coast and Porto architecture. It really is a great city and well worth a visit. Dad had expressed a few concerns over the route! We tried to assure dad that it was basically one road round and up the coast, one bridge to cross then just keep the sea on your left and the sun on your back. We ran along the front on the very smooth cycle path and dad followed on the parallel road, all good going into the dock area. A bit like the scene out of Rocky! At this point dad disappeared, not that concerned as no panic phone calls made so we cracked on. The weather was not that good to start with but within half hour we both wished we had put sun cream on! Lovely run to 10k, very painful but a rhythm found and through in 61 minutes! Very good for me with my problems and very good for Erik as he last run 10k in 2003! Erik, coming to the end of his time but no dad to be seen! I made the call and dad answered quite calm saying he could not get across the bridge or more to the point he could not find the bridge! No panic, just head north then west to the coast, all sorted. We carried on nice and steady for another 2k, still no sign of dad! Another call made and dad was in a flap on yet another motorway heading to the airport, East with the sun on his right! Long one short, Erik stopped, waited for dad, directed him, waited some more and eventually met up an hour later! Dad ok and all good. I had made my way up the coast through some very picturesque and cobbled villages, I think this part of Portugal has not been introduced to Tarmac! I ran through Vila Cha, Mindelo and Azurara plus a few farms on the way, all cobbles! Dad and Erik caught up at 24k. At this point I was in pieces, my infected shin would have hurt whatever surface I ran on but the cobbles killed me off! Erik, now in the van noticed and heroically got out and ran with me. Already having run 12k today, which is further than he has in the last 9 years, Erik limped along with me. 3k passed and I regained a bit of rhythm, also mostly now on Tarmac! Erik back in the van I tried to bob along. The most pain I had been in but as it was not mechanical I could carry on. Through Vila do Conde and 3k to go Erik again got out to help. We ran to the finish both not looking too athletic but completed marathon distance in 4'43"02 In major pain, iced shin, had coffee, ham and cheese toasty and chips sitting in the sun. Good feeling time. Took Eric to the airport, thanked him and returned to Vila do Conde to find accommodation. Eventually found huge hotel, ok and cheap! Shin not happy, red patch a bit bigger but I think to be expected! Let's hope less pain tomorrow. Painful but enjoyable day.
Registered Charity No. 1144338

To read earlier blogs please follow the link here: